Get Personal Get Social Get Political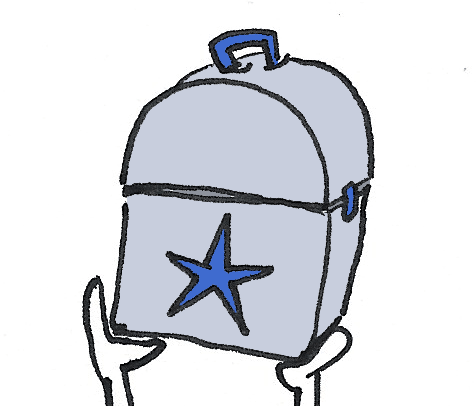 The Vision of Optimal Care
​
The individual suffering with opioid use disorder/ addiction
The healthcare goals for people in this group
Staying healthy and flourishing
The healthcare concerns of the individual suffering with opioid use disorder/ addiction
Autonomy, rehabilitation, limiting progression, accommodating environment, caregiver support
Major Components of Medical and Health Care
Home-based services, environmental adaptation, rehabilitation, and institutional services
Goals for Health Care
Living with illness or disability
Optimal care for the individual suffering from opioid use disorder/ addiction
Cost:
Basic costs for health care services, treatments, and support services are covered fully. In addition where appropriate lifestyle-related interventions, screening, and prevention activity are also covered. The cost of acute hospitalization, nursing facility care, long term care, where medically indicated is covered.
Coverage:
The coverage is universal and not dependent on the condition, stage of life, or ability to pay. Supplemental insurance may be purchased. Plans may compete with riders for additional services. Employers may also provide additional services. Coverage for the education of caregivers will be provided.
Access:
Patients have access to readily available patient-centered treatment that is standardized across the system to control costs and designed for maximum effectiveness.
Preferably the person who is chronically ill will have a primary care doctor or if indicated a specialist who will coordinate their care. Specialists will be available for consultation in person or through other means to address specific problems. The person will have the choice of providers including doctors, hospitals, nursing facilities, local pharmacies, or certified health clubs. Emergency Medical Services that can provide immediate care and transfer to the appropriate level of care. Home evaluation and treatment available promptly; 24/7 rapid response to home for crises Equal access to health care services tailored to the situation. Administrative needs are minimal.
Quality Health Care:
Patient-Centered (No Helplessness or Unjustified Routines): Care is patient-centric and is provided with dignity, cultural sensitivity, and respect for the person. Information is provided in age and education level appropriate manner. Advance care planning consistent with patient's wishes; resolution of family issues; support of family caregivers. Informed and shared decisions reflecting parents' values (constrained by legal limits). Lifestyle reflecting informed decisions; self-monitored care; patient and family education.
Safe (No Harm): Care that is provided will be safe from errors. This will be of a particular challenge when there are changes in the venue of care. For example, the person is in need of hospitalization and the medications they take are not given as ordered.
Effective (No Needless Failures): Specific outcomes will be measures and adjustments in the services made. Recommendations from national agencies and groups will be followed. Care that is effective for the problems experienced by the person suffering from a chronic condition. Evidence-based secondary and primary prevention and rehabilitation. Government and professional association guidelines are readily available and are transparent. Home-based care; nutritional support; reliable facility care when needed; support for caregivers; appropriate preventive services.
Efficient (No Waste): For brief acute episodes, diagnosis is made, and care provided in a timely efficient manner. A treatment plan is formulated according to an informed dialogue with the person or their legal representatives. Government and professional association guidelines are readily available and are transparent. Regulatory agencies oversee the quality of services and advertising to consumers.
Timely (No Needless Delays): Evaluation and treatment for the brief acute episode are available promptly. Convenient and responsive scheduling, no waiting for health care services; immediate access to results of tests; immediate access to clinical guidance and other information; timely education and support; Little waiting for health care services; adequate notice of expected events; convenient and responsive scheduling; immediate access to test results, clinical guidance, and other information; short time to diagnosis and treatment for positive screens and worsening conditions.
Equitable (No Unjustified Variation): Care is provided universally with no bias due to personal characteristics. equal opportunity for important treatments; no bias due to personal characteristics. Regulatory agencies oversee the quality of services and advertising to consumers.
Coordination of Care:
Care is patient-centric and revolves around the patient and their doctor (clinician). Care continuum management across multiple providers. Public health services that have provisions for early identification of community trends. Education regarding risk factors and practical ways to avoid them. For identified problems and secondary prevention, care is coordinated regionally, through medical records, supported by privacy provisions. Care in its various levels is coordinated to achieve the best outcomes and limit errors and cost. For identified problems and secondary prevention, care is coordinated regionally, through medical records, supported by privacy provisions. Public health provisions for early identification of community trends.
Innovation:
The goal of innovation is to improve the quality of the person through achieving and maintaining optimal function. Personalized medicine, identified early susceptibility based on genetics, technological tools to assure compliance with treatments, and the ability to monitor response to interventions. Utilization of personal medical records that can automatically provide reminders of needed screening, immunizations, and monitoring response. A personal record of treatments for acute episodes including medications and side effects that is paper or electronic-based. It would include new treatments, diagnostic procedures, new services, new monitoring tools new delivery systems, and concepts. Updates on research and innovation quickly reaching the point of care and the person who will benefit from it.
Computerized physician order entry with decision support

Pain management that is patient-specific

Digital enhanced educational content

Apps to support recovery and early recognition of side effects

Information and transparency for decision making about treatment options

Monitoring devices for opioid overdose

Electronically available health care plans

Advance care plans available

Electronically 24/7 access

Secure message capability

Available in language and level of education of choice

Real-time home monitoring devices; e-reminders for screens and monitoring

Longitudinal electronic health records and personal health records
Opioid Addiciton is a brain disease.
Stigma prevents sufferers from getting treatment
Individuals suffering with opioid use disorder/ addiction by the numbers
Number of Americans in this group: 2.5 million
Total costs for healthcare services for each person in this group: $800 per year
Total healthcare costs for this group per year:
$30 billion
The healthcare goals for people in this group
Staying alive, healthy and flourishing
Typical Example
Individuals suffering from opioid use disorder/ addiction
Mr. Smith, a 37-year-old carpenter, got dependent on opioid pain medication after treatment for a work-related back injury. He has had a number of hospitalization for overdosing and has been arrested twice for heroin possession. He is currently in recovery, maintained with Buprenorphine.
​
​
"What got me to where I am today is a lot of loving, understanding, patient, compassionate people. I didn't have just one stint in treatment; I didn't have just one go at this. But what I did have was people who stood by me, people who cared. What they imparted to me that entire time was not to give up on myself. My recovery is supported by the love and support of my family and friends, my faith, mindfulness meditation, a faith-based support group, and a desire to help others."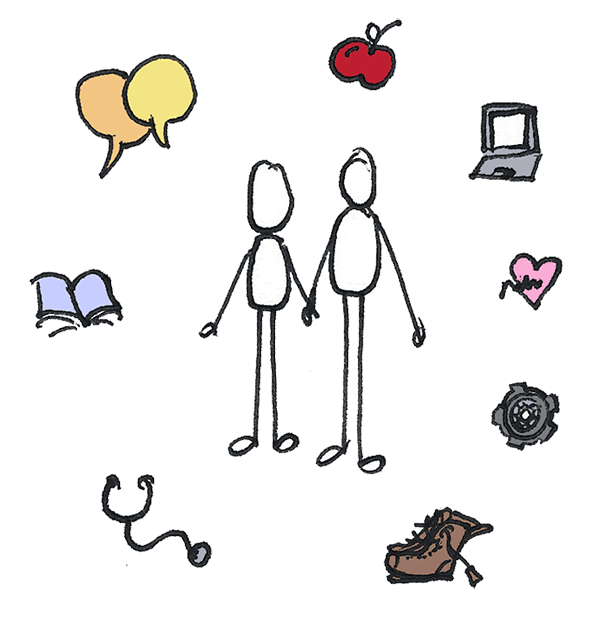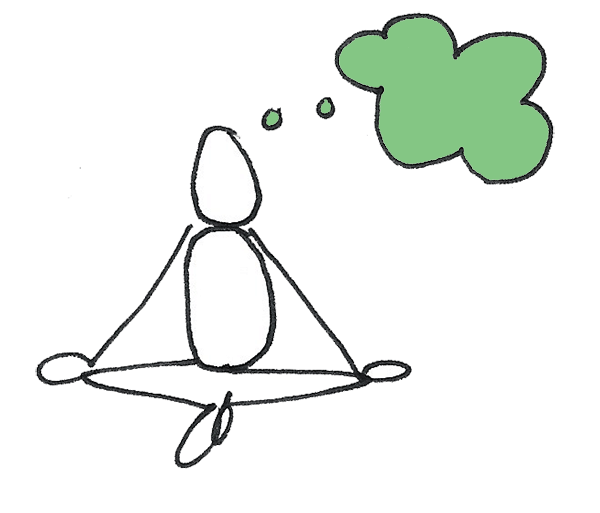 Taking Opioids Reliably for Your Safety and the Safety of Others Patient Information Guide on Long-term Opioid Therapy for Chronic Pain
Pain Management Opioid Safety (VA)
ASAM National Opioid Use Disorder Treatment Guidelines
This patient guide includes information on assessment, treatment overview (including treatment plans, patient participation, and counseling), and all the medications available to treatment opioid use and overdose. It also provides links to find a provider and support groups for patients and families.
This guide is a useful tool for clinicians to provide to their patients and their families, along with a resource for pharmacies and patient groups looking to inform people about their options to treat the challenging disease of addiction involving opioid use.
Online Courses
This is a course about addiction to drugs and other behaviors. It will describe what happens in the brain and how this information helps us deal with and overcome addiction. It will also discuss other topics such as government policy and our vulnerability to take drugs.
Learn about the opioid epidemic in the United States, including information about treatment and recovery from opioid addiction.